Member News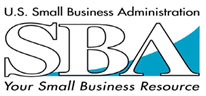 SBA Dealer Floor Plan Pilot Extension, Expansion

The Small Business Jobs Act, signed by President Obama on September 27, 2010, will provide critical resources to help small businesses continue to drive economic recovery and create jobs. The new law extends the successful SBA Recovery loans while offering billions more in lending support and tax breaks for entrepreneurs and small business owners. This Act will extend and expand the existing SBA Dealer Floor Plan Pilot Program. The pilot program (begun 2009) will be extended to 2013. After the $5-million loan limit is implemented, this will help even more small businesses owners who sell cars, RVs, boats, other titleable inventory.
Click here for more information

MBE - Minority Business Enterprise Certification

National Minority Supplier Development Council, Inc. (NMSDC), headquartered in New York City, is an organization comprised of a network of 37 affiliate regional councils across the country (including SCMBDC), all of whom provide minority-business certification and business development opportunities. Since 1972, the goal of NMSDC has been to provide the direct link between corporate America and minority-owned businesses. NMSDC's certification process is considered the gold standard for certifying minority-owned businesses by corporate America. The NMSDC-affiliated Regional Councils located throughout the country are responsible for certifying businesses owned by Asian, Black, Hispanic and Native American business owners using guidelines established by the National Minority Supplier Development Council.