Consumer News
Click on the images below to find information, tools and other resources about auto financing, vehicle recalls and how to maintain and properly care for your vehicle.

Recognizing the need for consumer education, automotive industry leaders have formed AWARE (Americans Well-informed on Automobile Retailing Economics), a collaborative industry effort to provide consumers with information, tools, and other resources to better understand the auto financing system. The membership of AWARE includes the American Financial Services Association, National Automobile Dealers Association, National Association of Minority Automobile Dealers, American International Automobile Dealers Association, and auto dealers and finance companies. All of the companies and associations involved have a long history of educating consumers about auto financing, and they are looking to expand that outreach by collaborating with others that share this commitment.

Consumers Union (CU) is an expert, independent, nonprofit organization whose mission is to work for a fair, just, and safe marketplace for all consumers and to empower consumers to protect themselves. The organization was founded in 1936 when advertising first flooded the mass media. Consumers lacked a reliable source of information they could depend on to help them distinguish hype from fact and good products from bad ones. Since then CU has filled that vacuum with a broad range of consumer information. To maintain its independence and impartiality, CU accepts no outside advertising and no free samples and employs several hundred mystery shoppers and technical experts to buy and test the products it evaluates.
CU publishes Consumer Reports, one of the top-ten-circulation magazines in the country, and ConsumerReports.org, which has the most subscribers of any Web site of its kind, in addition to two newsletters, Consumer Reports on Health and Consumer Reports Money Adviser. They have combined subscriptions of more than 8 million. All of CU's work is informed by the more than 1 million readers who respond to our Annual Ballot & Questionnaire, among the largest and most comprehensive consumer studies in the world. In 2008, CU also launched several initiatives, including ConsumerReportsHealth.org and the Consumer Reports Health Ratings Center, which serve to educate and empower consumers to make more informed health-care decisions and to help change the market.

Consumer Guide Automotive is the leading online consumer-focused, trusted resource for authoritative and objective reports on new and used vehicles
Edmunds Inc. publishes four Web sites that empower, engage and educate automotive consumers, enthusiasts and insiders. Our Web sites consist of Edmunds.com (launched in 1995 as the first automotive information Web site), Inside Line (launched in 2005 and the most-read automotive enthusiast Web site), CarSpace (launched in 2006 as our automotive social networking site) and AutoObserver.com (launched in 2007 to provide insightful automotive industry commentary and analysis).

NADAguides.com is the most comprehensive vehicle information website on the Internet today.
Launched in 2000, we offer a broad range of information, products and services to help educate people in the market to buy, sell, trade or simply shop for a vehicle, while providing a wealth of interesting articles and related information to help people maintain and properly care for the vehicles they currently own. If you're a general consumer or a die hard enthusiast, NADAguides.com is sure to have the vehicle information you're looking for.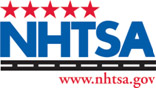 NHTSA was established by the Highway Safety Act of 1970 to carry out safety programs previously administered by the National Highway Safety Bureau. Specifically, the agency directs the highway safety and consumer programs established by the National Traffic and Motor Vehicle Safety Act of 1966, the Highway Safety Act of 1966, the 1972 Motor Vehicle Information and Cost Savings Act, and succeeding amendments to these laws. Dedicated to achieving the highest standards of excellence in motor vehicle and highway safety, NHTSA works daily to help prevent crashes and their attendant costs, both human and financial. The agency strives to exceed the expectations of its customers through its core values of Integrity, Service, and Leadership.

Safercar.gov is the nation's premier source of vehicle safety information from the government, serving the public interest.